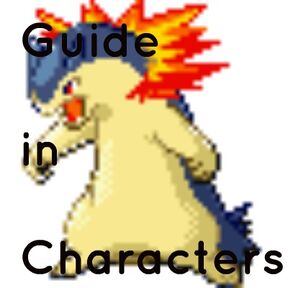 Why there is a Guide in Characters?
This guide has been created to help you with your character creation.
The character creation
First you need to press the button "Add a page" and then choose your characters name.
Image
The Image of the character is able to be a drawing or a real anime character's picture.You can use the same character for exemple Gold from Pokemon but not the same picture.
Characters at stories
Characters that are at stories,in their page must say that they are in the story exemple: "Ivama is a main character at Beyblade:Here I come ,come and get me! and a suppoting character at: Beyblade:The last LOL"
Character categories
There are alot of Categories for characters like "Bladers","Footballer" , "Hybird Character",Non-usable character and more. You can make a character for 2 series like Inazuma ELeven and Pokemon,in that case you will add, "Footballer","Pokemon Trainer" and "Hybird Character"